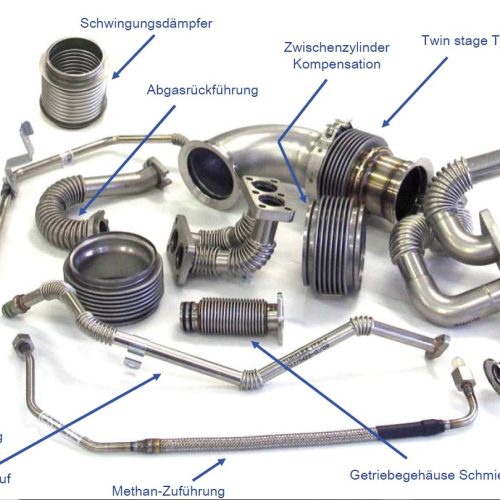 Special solutions – Tubiflex
Tubiflex is specialised to produce all flexible connections, where rubber or thermoplastic hoses cannot be used, because of temperature, medium etc. The company produces special connectors from stainless steel or PTFE, most as customized solution.
Products up to 800°C. Most of the products are customized solutions, please contact us for details of your project.
GS-Hydro can take full responsibility of project management and offer supervisor and installation services whenever needed.
By doing this, we can secure successful on-time deliveries of complete piping systems wherever the piping project may take place.